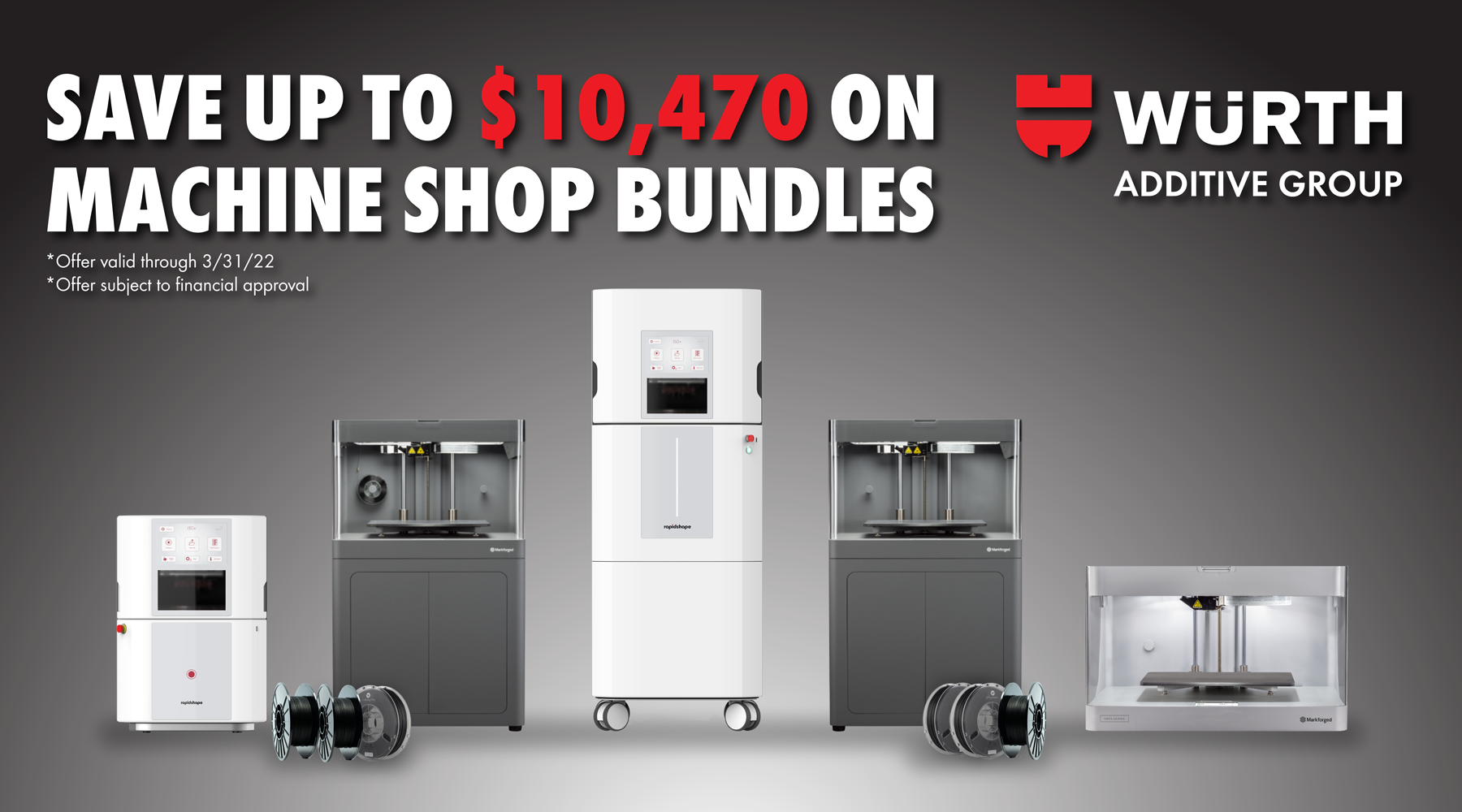 Save spindle time and reduce costs with additive manufacturing!
For your shop to stay productive and profitable, it's critical that you maximize your spindle time when machining the products your customers depend on every day. By adding an industrial 3D printer to your manufacturing arsenal, you can print fixtures, prototypes, tools, and more while freeing up your spindles to machine the parts that make you money.

Our technology is uniquely suited to support machine shop operations, and we want to make that technology as accessible as possible. That's why we're offering three free months of financing on 24-month leases of five different bundles of machines, materials, and more.

Each all-inclusive bundle has everything you'll need to successfully integrate additive manufacturing into your shop, and keep your printers running for months to come without any additional purchases:

• 1-5 industrial 3D printers
• One-year Success Plans for all printers
• Filaments
• Operating and wearing consumables
• Tools
• Educational curriculum
• … and more!

At the end of your 24-month lease, you can choose to trade in your printers for an upgrade or buy them to own.

Contact us to shop these bundles and streamline your machine shop with additive manufacturing.